Looking for a new alternative to help relieve stiffness and soreness? Then check out Stretch Zone! This amazing new practice addresses flexibility from a neurological perspective to enable you to move more functionally so that your movement becoming easier and more efficient.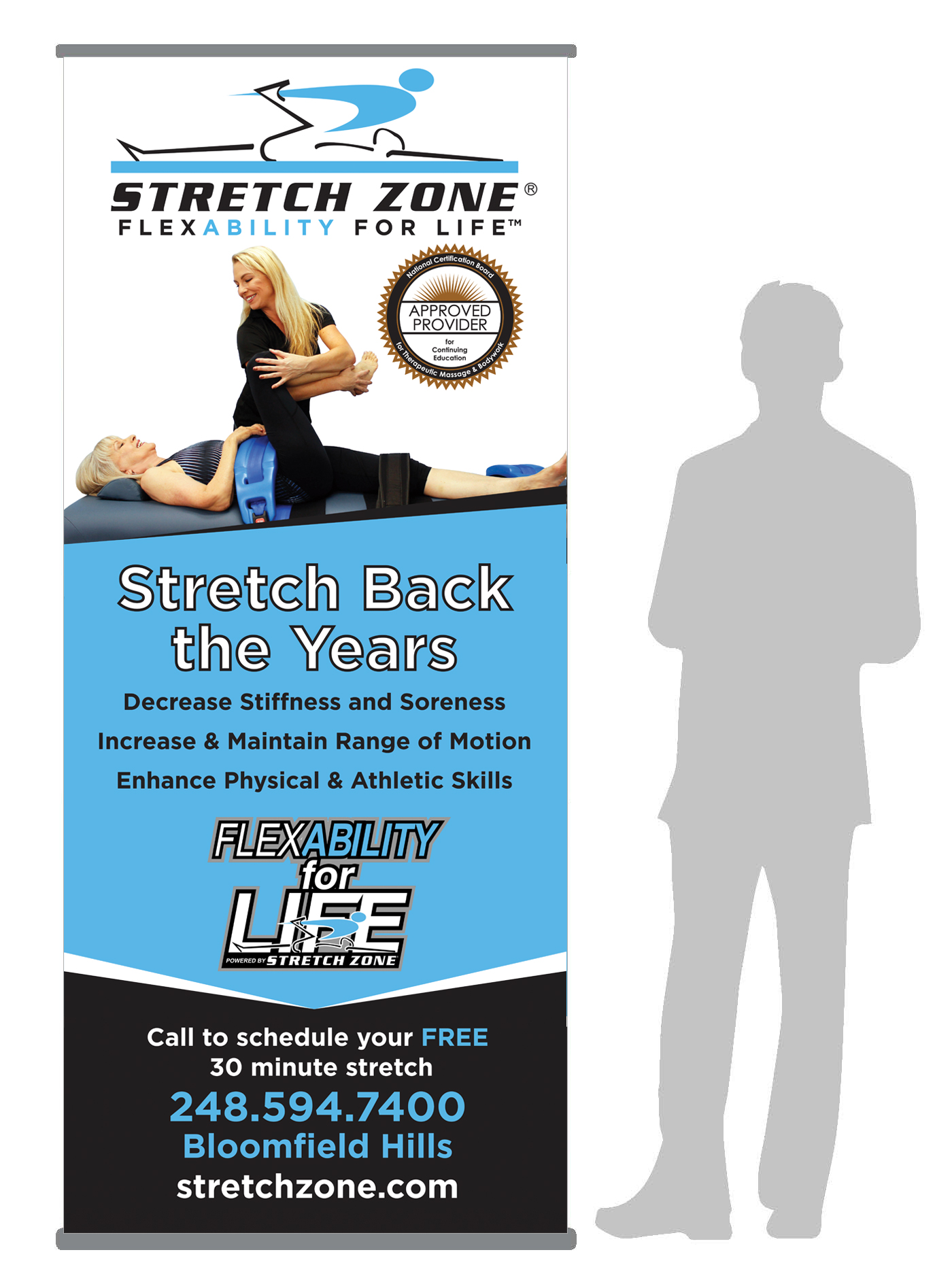 Pulse Design Studio has recently partnered with our client, who has opened up the first Stretch Zone locations in Michigan by providing marketing and design solutions with pop-up banners for their upcoming events. Their offices are currently open and based in Royal Oak and Bloomfield Hills.
Call today to schedule your FREE 30-minute stretch! 248-554-9800 (Royal Oak), or 248-594-7400 (Bloomfield Hills).
If you have an upcoming event, and need marketing and design materials for your company or brand, Pulse Design Studio is here to help! Give us a call today at: 248-499-7377